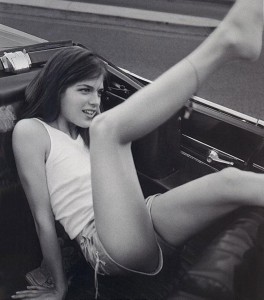 Selma Blair (born Selma Blair Beitner on June 23, 1972) is an American film, television and theater actress. Since Blair made her professional acting debut in 1995, she has starred in a variety of film genres, including several commercial Hollywood motion pictures, indie and art house films.
Blair officially started her professional acting career in 1995 on television, then, in 1996 she made her debut in the film industry. Her first works consisted of several television guest roles, brief appearances in mainstream films and lead roles in unreleased projects, including the New Zealand-fantasy film Amazon High (1997); later, she gained mainstream recognition after starring in the 1999 teen drama Cruel Intentions.
She achieved international fame as a result of her portrayal of the pyrokinetic-heroine Liz Sherman in the fantasy films Hellboy (2004) and Hellboy II: The Golden Army (2008). Some of her other films include Legally Blonde (2001), The Sweetest Thing (2002), The Fog (2005), Purple Violets (2007) and Columbus Circle (2012).
Blair portrayed in the 1990s the titular role of Zoe on the teen sitcom Zoe, Duncan, Jack and Jane; in the 2000s, she starred as Kim in the American version of Kath & Kim. In 2012-2013, she returned to television as the female lead in the first two seasons of the TV-series Anger Management.
Blair narrated the Holocaust-related document The Diary of Anne Frank, her performance drew positive reviews from critics, for which she was nominated for the Grammy Award in 2011