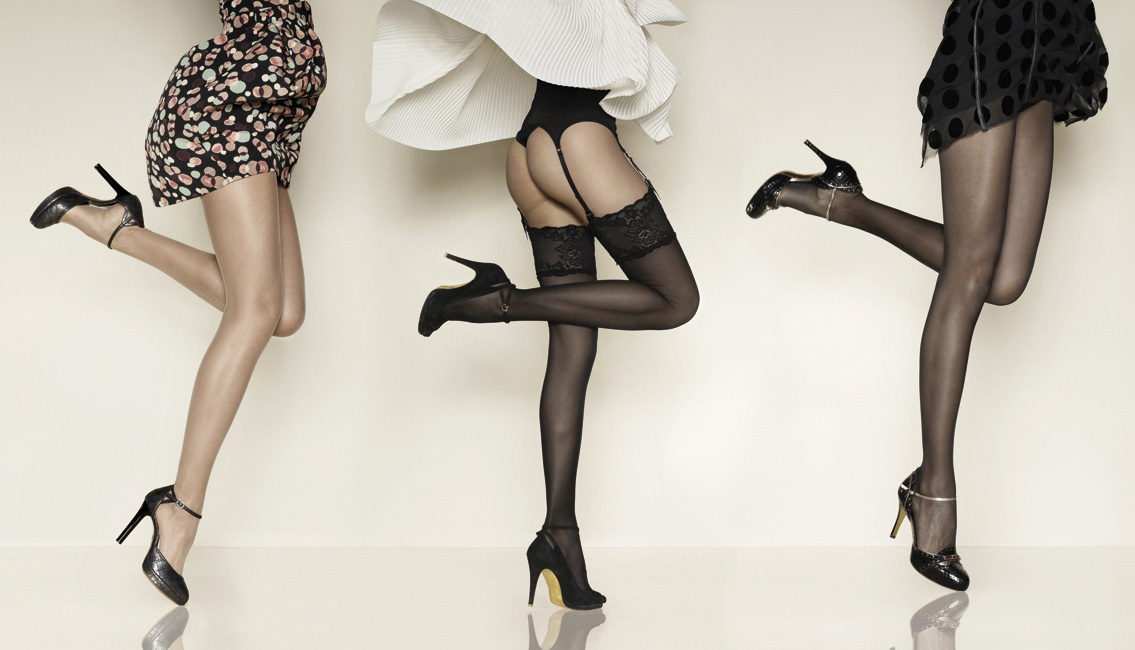 – Could I canvass the opinions of this forum as to which type of skirt compliments stockings and suspenders best? I must profess that a skirt that rests to just above my knees and with a back split offers me most elegance and poise for workwear but a long, fitted ankle-length skirt with high-heels gets the most success when it comes to attracting a partner! Maybe its because others think that I might have more 'daring underwear' underneath a more conservative skirt. In my experience this is exactly the case.
What do you think?
– Black, pleated skirt, above the knee, tanned hose and most definitely, flat (ballet style) pumps.
– An interesting question, that skirt you describe with back slit sounds very sexy. I think that a knee length skirt with short side slits is best on a girl as it allows enough of the legs to be seen whilst giving the wearer confidence. I don't make assumptions as to whether she may be wearing suspenders or not. I try to find out.
– Black leather skirt just above the knee, along with jet black FFs and black patent heels and white blouse – nothing beats that!
– You are ever so right, but where in the world do you see any like you describe. Maybe there is one in a million now days. Ladies, where are you? I have not seen one as such for years.
Give us guys a break!
I think that a light pastel coloured pencil skirt (beige, cream, light blue etc) to just above the knee is best. The suspender bumps can then be seen, and if worn with french knickers, the suspenders themselves can also be seen as they are not held tight to the skin by ordinary panties. Obviously seams are best (ff) with a point heel and high heels.