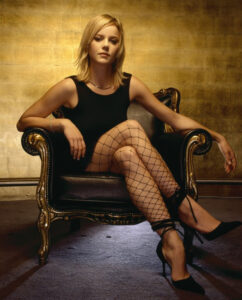 Abbie Cornish  is an Australian actress known for her film and television roles, particularly her award-winning lead performance in 2004's Somersault, and internationally for her role as Fanny Brawne in Bright Star and her appearance as Sweet Pea in Sucker Punch.
Her career began at the age of 13, when she began taking jobs as a model after reaching the finals of a Dolly Magazine competition. In 1999, Cornish was awarded the Australian Film Institute Young Actor's Award for her role in the ABC's television show Wildside and was offered her first role in a feature film, The Monkey's Mask.
In 2004, Cornish appeared in the award-winning short film Everything Goes with Hugo Weaving. She received the Australian Film Institute Award for Best Actress in a Leading Role, Best Actress at the FCCA and IF Awards and Best Breakthrough Performance at the 2005 Miami International Film Festival for her role in Somersault. Cornish received critical acclaim for her role in Candy, opposite Heath Ledger. She has also starred in A Good Year,Elizabeth: The Golden Age and Kimberly Peirce's Stop-Loss. In April 2010, Cornish was cast in Limitless, the film adaptation of the novel The Dark Fields, directed by Neil Burger and also starring Bradley Cooper and Robert De Niro.
Cornish narrated Zack Snyder's film Sucker Punch at the 2010 San Diego Comic-Con International.
Cornish played the role of Wally in Madonna's film W.E., about Edward VIII and Wallis Simpson. She replaced Emily Blunt in the independent film The Girl. It premiered at Tribeca Film Festival in 2012. She starred alongsideWoody Harrelson and Colin Farrell in Seven Psychopaths, released in 2012. Cornish co-starred in the 2014 RoboCop reboot. She played Clara Murphy, the wife of protagonist Alex Murphy (Joel Kinnaman).