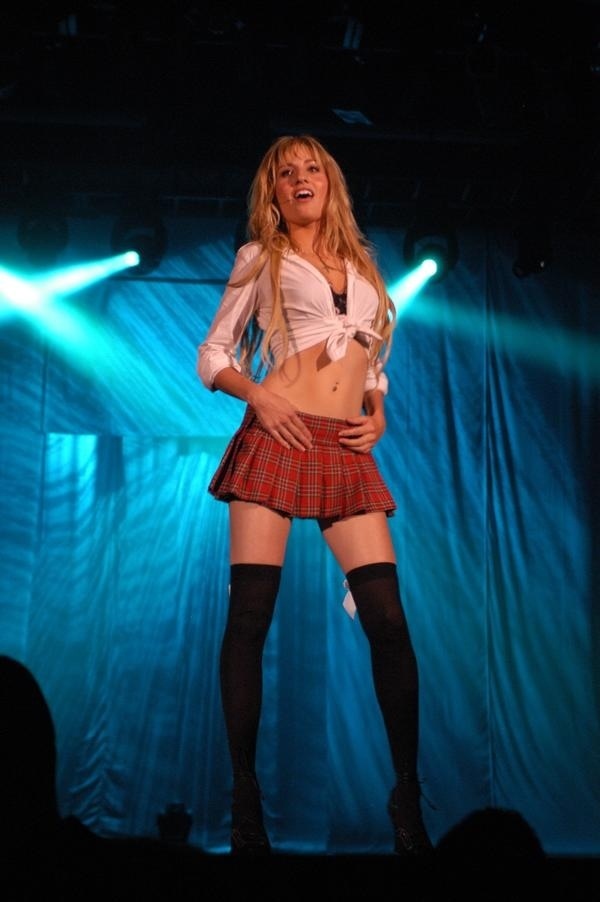 Haislip is a native of Tewksbury Township, New Jersey and graduate of Voorhees High School. She attended Boston College and studied theater. She also trained at the British American Drama Academy. Afterwards, she moved to Los Angeles to pursue an acting career.
In September 2008, in correlation with the launch of her official website, Haislip started releasing approximately four- to six-minute unedited video updates to stay more connected with her fans. Topics have ranged from answering fan questions posted on her forums to giving updates on her upcoming segments for Attack of the Show! before they air. Occasionally, Haislip had a guest alongside her while filming the blog. Past guests included fellow G4 personalities Kevin Pereira and Blair Herter, actress/dancer/writer Imogen Church, and Alison's younger brother, Greg Haislip.
Starting in mid-May 2009, Ford Fiesta Movement mission videos, and Baaaznian Production short films, replaced the original blog format of Haislip's videos. The second to last video blog or "vlog" format video was uploaded on May 11, 2009. However, a brief Christmas vlog was uploaded on December 24, 2009, in which Haislip explained she had stopped making vlogs because she has been much busier in the recent months, than in the first half of 2009.
In the spring of 2009, Haislip began making additional videos, as required by her involvement with the Ford Fiesta Movement, a campaign in which she was one of 100 people to win one of the cars for 6 months, started by Ford Motor Company to help promote the model's upcoming US release.