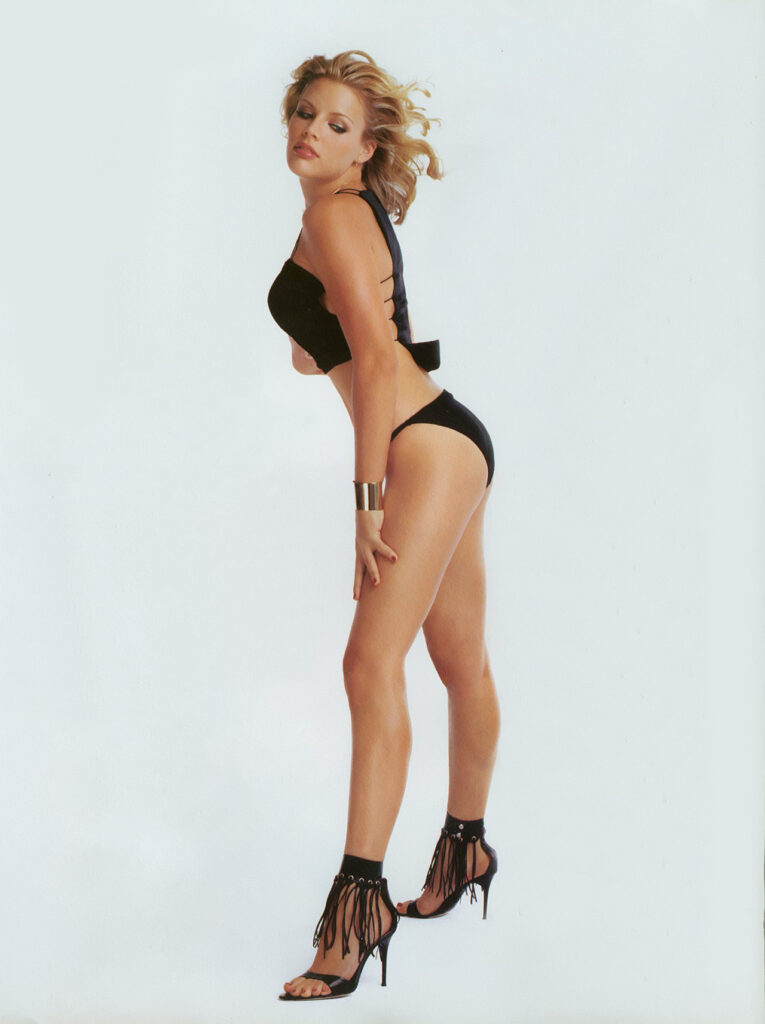 Busy Philipps worked the toy-fair circuit as a real-life Barbie before making her show-business debut. Her first major role was Kim Kelly in Freaks and Geeks, in which she appeared in all but one of its eighteen episodes (the exception being the episode titled "Chokin' & Tokin'"). She later made her film debut in comedy The Smokers in 2000, as well as various other cameos on television.
In 2001, Philipps was cast as Audrey Liddell in the teen drama Dawson's Creek. She was a series regular in seasons 5 and 6, appearing in 46 episodes, before the show finished in 2003. Her role of Audrey earned Philipps a Teen Choice Awards nomination in the category of "TV – Choice Sidekick". Philipps later appeared in two films, Home Room (2002) and White Chicks (2004). She was cast in the UPN sitcom Love, Inc., in a role originally intended for Shannen Doherty. The show lasted for one season (2005–2006) before being cancelled. In 2006, she had a major recurring role as Hope Bobeck on ER, alongside her Freaks and Geeks co-star Linda Cardellini. During her second year on ER, her character headed to South America to "fulfill her Christian mission". Philipps had a co-credit for the storyline of the 2007 comedy film Blades of Glory. A year later, Philipps returned to being in front of the camera with her supporting role in Made of Honor.
Philipps has also made appearances in He's Just Not That Into You as the character of Kelli Ann and on an episode of How I Met Your Mother. From 2009 to 2015, Philipps portrayed Laurie Keller in the television series Cougar Town. Philipps also routinely contributes to the Thrilling Adventure Hour, a live stage radio show. Her primary recurring character is the Red Plains Rider.
On a 2010 appearance on Chelsea Lately, Philipps commented that she auditioned for the hit television show Glee just one week after giving birth, following a pregnancy during which she gained 80 pounds.
Philipps will be starring in the upcoming HBO series Vice Principals, scheduled to premiere in 2016.