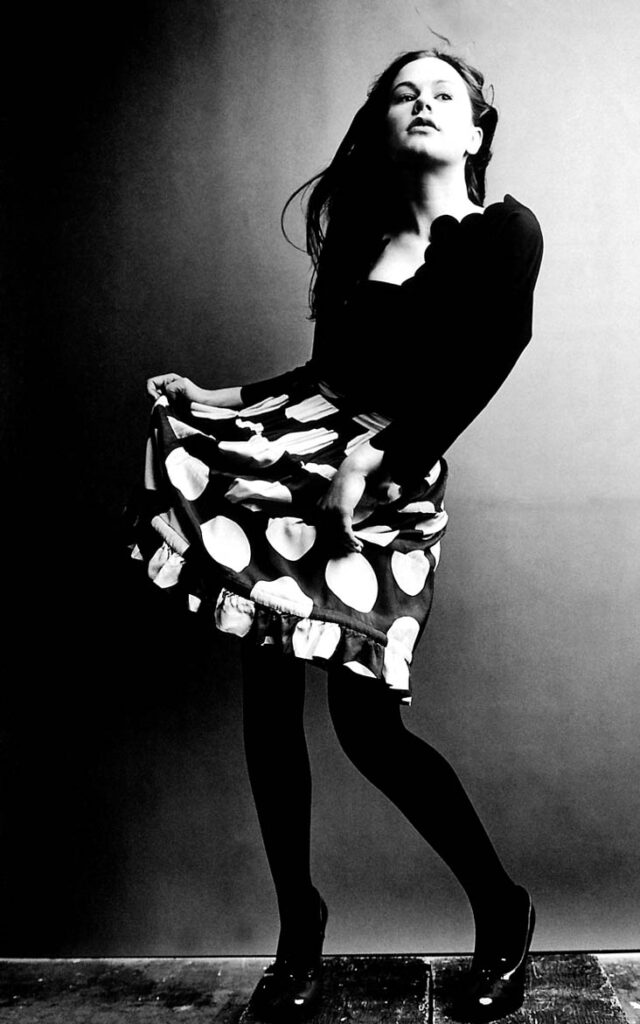 Anna Helene Paquin (July 24, 1982) is a Canadian-born New Zealand actress.Her first film was The Piano, for which she won the Academy Award for Best Supporting Actress in March 1994 at the age of 11, making her the second youngest winner in Oscar history. She later appeared in a number of successful films, including Fly Away Home, She's All That, Almost Famous, The Squid and the Whale, 25th Hour and the X-Men franchise as Rogue from Marvel Comics. Paquin is also known for her role as Sookie Stackhouse in the HBO series True Blood, for which she won a Golden Globe Award for Best Performance by an Actress in a Television Series – Drama in 2009.
Director Jane Campion was looking for a little girl to play a main role in The Piano, set to film in New Zealand, and a newspaper advertisement was run announcing an open audition. Paquin's sister read the ad and went to try out with a friend; this inspired Paquin to also audition. When Campion met Paquin—whose only acting experience had been as a skunk in a school play—she was very impressed with the nine-year-old's performance of the monologue about Flora's father, and she was chosen from among the 5000 candidates.
When The Piano was released in 1993 it was lauded by critics, won prizes at a number of film festivals, and eventually became a popular film among a wide audience. Paquin's debut performance in the film earned her the 1993 Academy Award for Best Supporting Actress at the age of 11, making her the second-youngest Oscar winner in history, behind Tatum O'Neal. The Piano was made as a small independent film and wasn't expected to be widely known, and Paquin and her family did not plan to continue in the acting circles. However, she was invited to the William Morris Agency, and she kept receiving offers for new roles. She systematically refused them, but she did appear in three commercials for the phone company MCI in 1994. She later made a series of television commercials for Manitoba Telecom Systems in her birth city of Winnipeg. She also appeared as a voice in an audio book entitled The Magnificent Nose in 1994.
In 1996, she appeared in two films. The first role was as young Jane in Jane Eyre. The other was a lead part in Fly Away Home playing a young girl who, after her mother dies, moves in with her father and finds solace in taking care of orphaned goslings.
As a teenager, she had roles in films, including A Walk on the Moon, Amistad, Hurlyburly, She's All That and Almost Famous.
Paquin returned to worldwide prominence with her role as the mutant superheroine Rogue in the Marvel Comics movie X-Men in 2000, its sequel X2 in 2003, and its third installment, X-Men: The Last Stand, in 2006.
Between 2006 and 2007, she starred in, as well as executive-produced Blue State. The film is made by Paquin Films, a production company formed by both her and her brother, Andrew Paquin. In November 2006, she completed the film Margaret, which was released in 2011. She played Elaine Goodale in HBO's made-for-TV film Bury My Heart at Wounded Knee, based on Dee Brown's best-seller. In 2007, she played the role of Laurie in the horror film Trick 'r Treat, which was released in 2009.
Paquin was cast as waitress Sookie Stackhouse in the HBO series True Blood in 2008, her first role in a TV series. The show is based on The Southern Vampire Mysteries series of novels by Charlaine Harris, set in the fictional town of Bon Temps, Louisiana. While working on True Blood, she started dating co-star Stephen Moyer and later married him in 2010.
In 2009, Paquin played Irena Sendler, a Polish woman hailed as a heroine of the Holocaust, in The Courageous Heart of Irena Sendler, a CBS TV film biographical film based on the book Mother of the Children of the Holocaust: The Irena Sendler Story, by Anna Mieszkowska. The film was made in Latvia, and was a Hallmark Hall of Fame presentation for the network.
In 2010, Paquin's film The Romantics, a romantic comedy with Josh Duhamel and Katie Holmes, was released in the US at selected cinemas in September. She played a cameo role in Scream 4, alongside Kristen Bell in 2011. She also played the voice of Kristin on an episode of Phineas and Ferb.
Paquin reprised her role as Rogue in the 2014 film X-Men: Days of Future Past, but most of her scenes were cut out for the theatrical release.An extended version of the film with all of Paquin's scenes reinstated was released as The Rogue Cut on 14 July 2015. Paquin voiced one of the characters in Disney-Pixar's film, The Good Dinosaur. She will also play Nancy Holt, the wife of a Confederate soldier, in the remake of Roots.
Anna Paquin at the Internet Movie Database