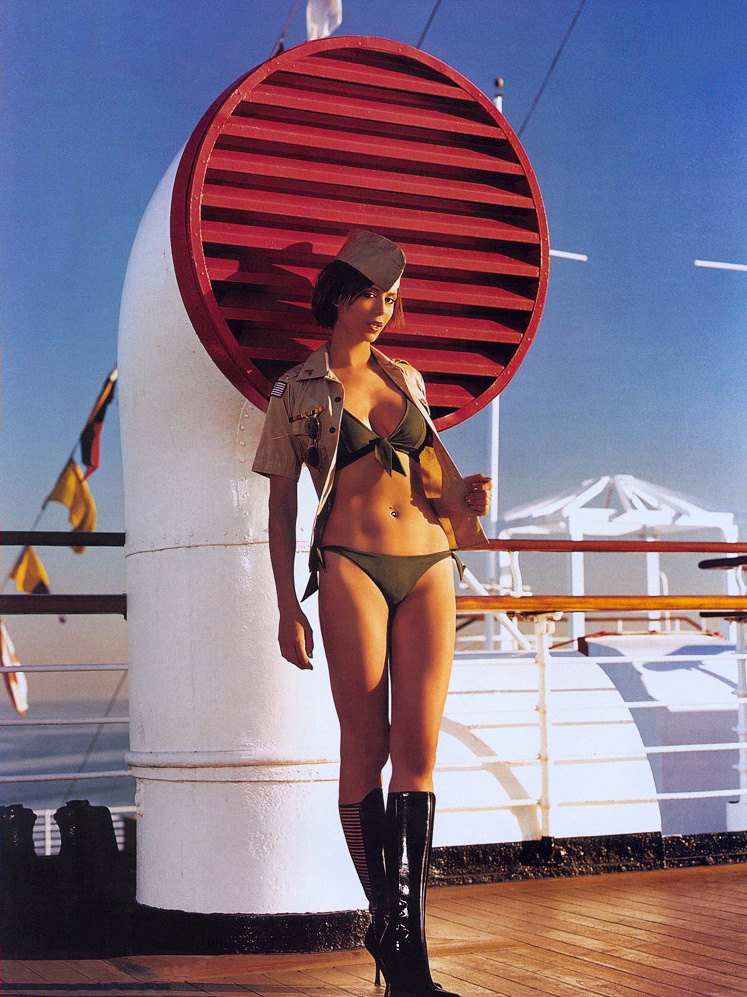 One of Bell's first modeling jobs was a four-month assignment in Japan. When she returned to California, she studied acting at the Beverly Hills Playhouse with Milton Katselas. She also worked as a massage therapist, and her clients included singer Peter Gabriel. Her first television acting role was one line spoken to Gabriel on the short-lived 1990 sitcom Sugar and Spice.
Bell served as Isabella Rossellini's body double for the 1992 film Death Becomes Her where she "showed her butt only".
In 1996, Bell began her role as Marine Lieutenant Colonel Sarah MacKenzie of the United States Navy Judge Advocate General's Office in the series JAG. She continued in this role until 2005. Prior to being cast as Sarah, Bell had appeared as a murder victim in a season 1 episode titled "Skeleton Crew", which was never aired (nor, as it was intended as the first part of a two-part episode, properly concluded) during the original run due to the show's cancellation by NBC (it was shown in the US by the USA Network in 1999, and the season 3 episode "Death Watch" used much footage from the episode).
Beginning in 2007, Bell starred in Lifetime's ensemble drama series Army Wives as Denise Sherwood, the wife of a U.S. Army lieutenant colonel, who endured domestic violence at the hands of her teenage son during the show's first season.
Bell also recently played the role of Cassandra "Cassie" Nightingale, the main character of Hallmark's The Good Witch (2008), and its sequels The Good Witch's Garden (2009), The Good Witch's Gift (2010), The Good Witch's Family (2011), The Good Witch's Charm (2012), The Good Witch's Destiny (2013) and The Good Witch's Wonder (2014); she was also an executive producer of all of the movies. She also starred in another Hallmark movie titled Last Man Standing.
Official website
Catherine Bell at the Internet Movie Database