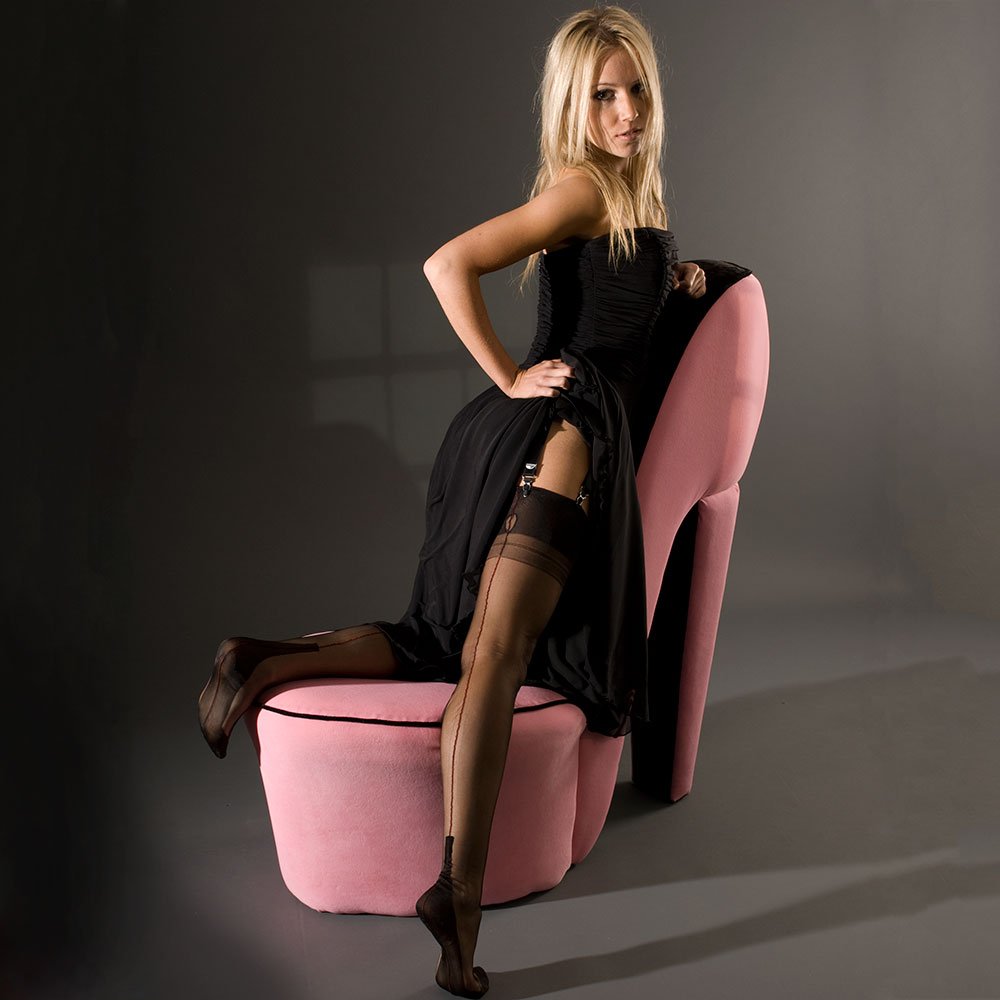 I attended a graduation ceremony in the Sheldonian Theatre, Oxford on Saturday and each college had its graduates presented by that college's Dean of Degrees to the Vice Chancellor, in a very ancient ceremony conducted entirely in Latin.
The Dean of Degrees of one college (I won't say which, since I don't want her to become the centre of unwanted attention) was wearing black fully-fashioned stockings. I strongly suspect they were Aristoc Harmony Points (judging by the point heel and the very unlikely situation that this distinguished academic lady will have gone through the trouble of finding one of the revivalist sellers on the Internet).
This would, 30 or 40 years ago, have been a very common sight in both Oxford and Cambridge since not only dons (fellows of colleges) but also students had, and still have to, wear "sub fusc" clothing under their academic robes. Sub fusc clothing, certainly in the Cambridge rules which I have seen, specified "black stockings" for ladies, although sadly a number of the female graduates I saw were wearing trousers. But the majority were in black skirts and black hosiery (bare legs are certainly not allowed!) And I have no doubt that a small number of them were stockings. But, it was nice to see this fully-fashioned lady fellow maintaining the very highest traditions!