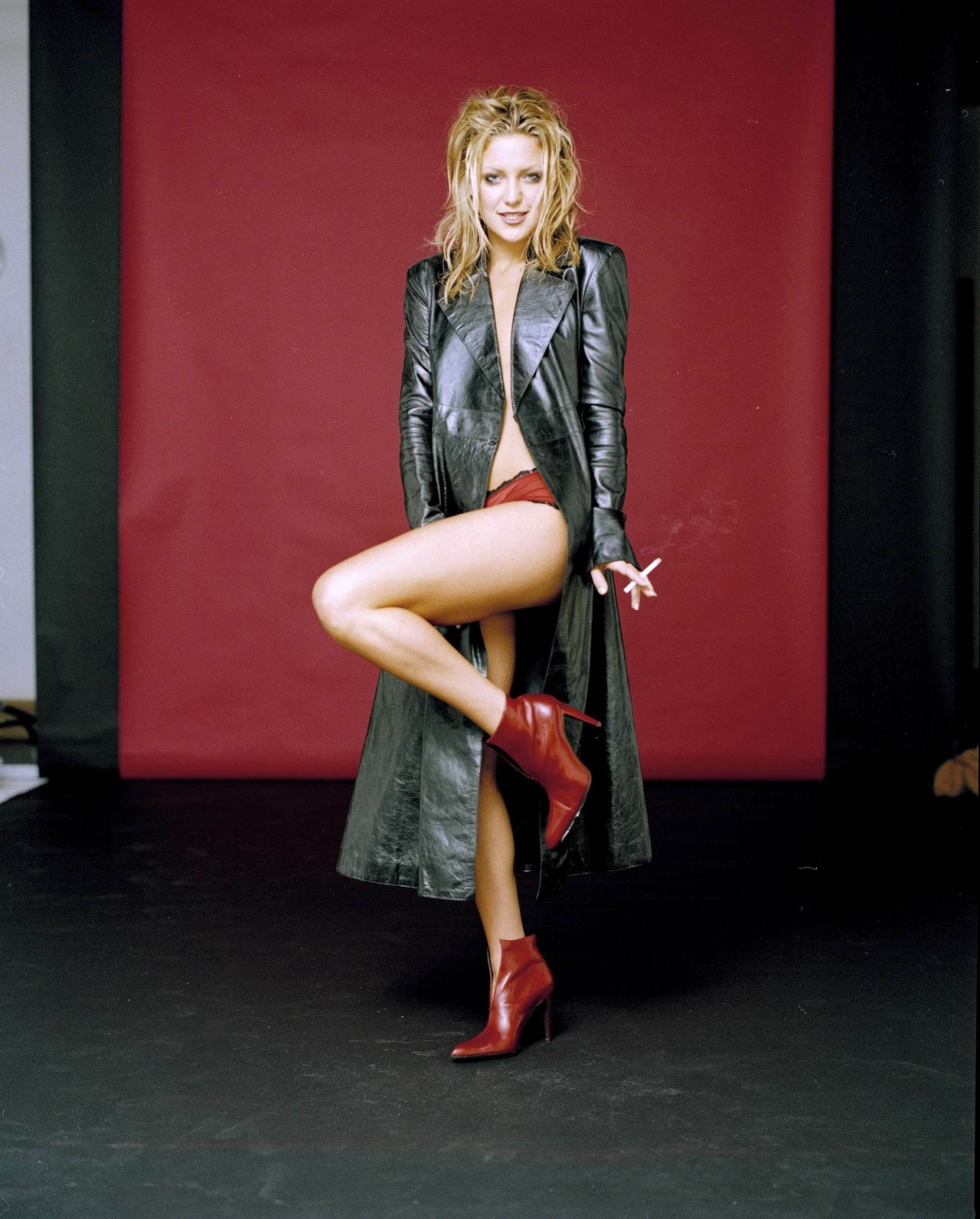 Kate Garry Hudson (born April 19, 1979) is an American actress, singer, author and fashion designer. She rose to prominence for her performance in the film Almost Famous (2000), for which she won a Golden Globe and was nominated for the Academy Award for Best Supporting Actress. Her other films include How to Lose a Guy in 10 Days (2003), Raising Helen (2004), The Skeleton Key (2005), You, Me and Dupree (2006), Fool's Gold (2008), Bride Wars (2009), Nine (2009), and Deepwater Horizon (2016).
Hudson co-founded the fitness brand and membership program, Fabletics, operated by JustFab. In 2016, Hudson released her first book, Pretty Happy: Healthy Ways to Love Your Body, and in 2017, she released her second book, Pretty Fun: Creating and Celebrating a Lifetime of Tradition.
Hudson was born in Los Angeles, California, the daughter of Academy Award-winning actress Goldie Hawn and Bill Hudson, an actor, comedian, and musician. Her parents divorced when she was 18 months old and she and her older brother, actor Oliver Hudson, were raised in Snowmass, Colorado, and Pacific Palisades, California, by her mother and her mother's longtime boyfriend, actor Kurt Russell. Hudson's ancestry is Italian (from her paternal grandmother), Hungarian-Jewish (from her maternal grandmother), and the remainder a mix of English and some German. Hudson was raised Jewish, and like her mother, she practices Buddhism.
Hudson has stated that her biological father "doesn't know me from a hole in the wall", and she considers Russell her father. Hudson has described her mother as "the woman that I've learned the most from, and who I look up to, who has conducted her life in a way that I can look up to". She has four half-siblings: Emily and Zachary Hudson, from her biological father's later marriage to actress Cindy Williams; Lalania Hudson, from his relationship with another woman; and Wyatt Russell, from her mother's relationship with Kurt Russell.
In 1997, she graduated from Crossroads, a college preparatory school in Santa Monica. She was accepted to New York University, but chose to pursue an acting career instead of an undergraduate degree.