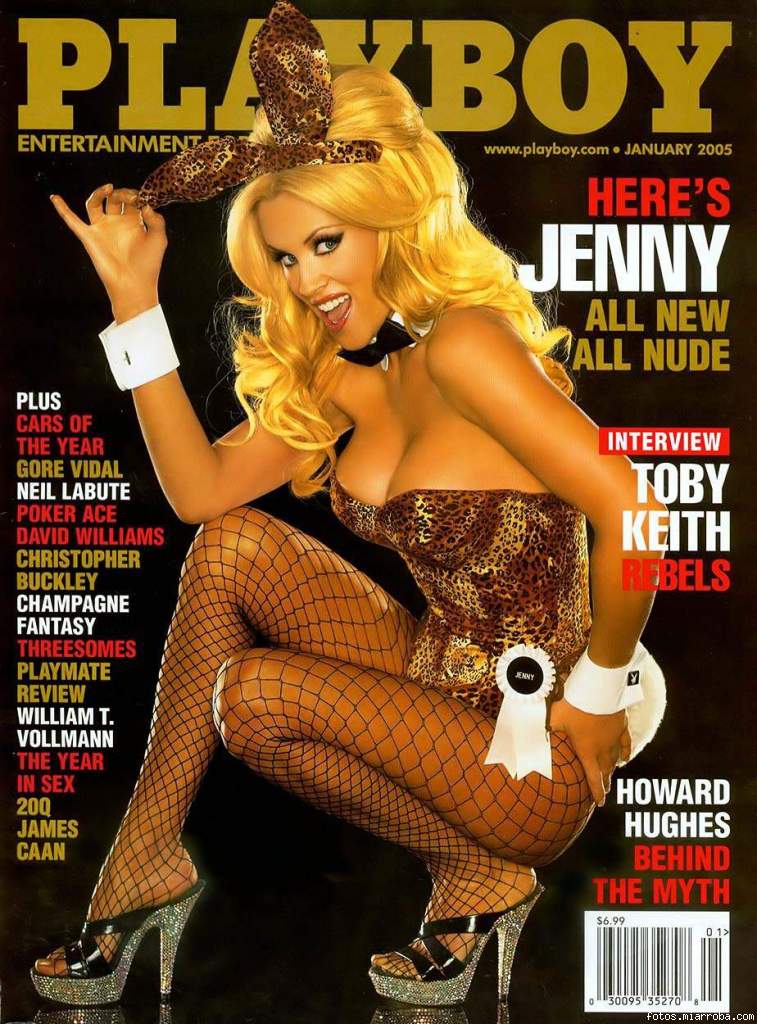 Jennifer Ann McCarthy (born November 1, 1972), sometimes credited as Jenny Wahlberg, is an American anti-vaccine activist, actress, model, television host, author, and screenwriter. She began her career in 1993 as a nude model for Playboy magazine and was later named their Playmate of the Year. McCarthy then parlayed her Playboy fame into a television and film acting career starting as a co-host on the MTV game show Singled Out, then some eponymous sitcoms, as well as films such as BASEketball, Diamonds, Scream 3, and Santa Baby. She is a former co-host of the ABC talk show The View.
In 1993 Playboy magazine offered McCarthy $20,000 to pose for its October issue. McCarthy became the Playmate of the Month for October 1993. Playboy publisher Hugh Hefner cites McCarthy's "wholesome Catholic girl" persona as the unique quality for which she was selected out of 10,000 applicants. Her layout emphasized her Catholic upbringing with a schoolgirl theme. According to McCarthy, the pictorial caused an uproar in her Catholic neighborhood, and resulted in her house being pelted with eggs, her sisters being taunted at school, and McCarthy, who counted Catholic nuns among her aunts, being lectured about her future damnation by those close to her. McCarthy was later made the Playmate of the Year, and was paid a $100,000 salary. In 1994, because of her newfound public attention, McCarthy moved to Los Angeles and, for a time, hosted Hot Rocks, a Playboy TV show featuring uncensored music videos.
In 1995, when MTV chose McCarthy to cohost a new dating show called Singled Out, she left Hot Rocks. Her job as a host was a success, and Playboy wanted her to do more modeling. That same year she also appeared at World Wrestling Federation (WWF) pay-per-view event WrestleMania XI as a guest valet for villain Shawn Michaels, who faced heroic WWF Champion, Diesel. She left after the match with the victor, Diesel. McCarthy returned to World Wrestling Entertainment (WWE, formerly the WWF) on the edition of August 2, 2008, of Saturday Night's Main Event to thank the fans for supporting Generation Rescue, an autism advocacy organization. In 1996 she landed a small part in the comedy The Stupids. In 1997 McCarthy launched two shows. The first one was an MTV sketch comedy show The Jenny McCarthy Show, which was sufficiently popular for NBC to sign her for an eponymous sitcom later that year, Jenny. Also in 1997 she appeared on one of two covers for the September issue of Playboy (the other cover featured Pamela Anderson). McCarthy also released an autobiography: Jen-X: Jenny McCarthy's Open Book.