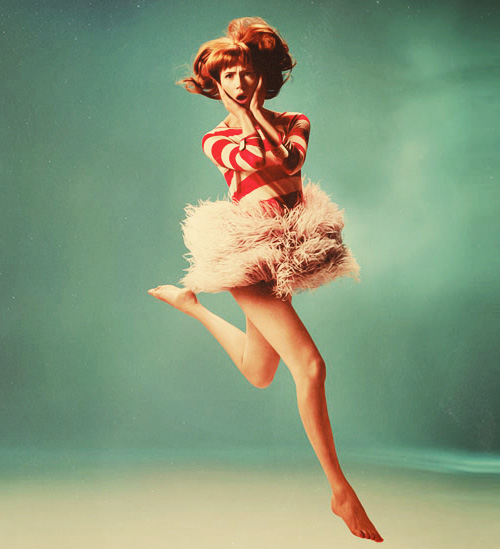 Karen Gillan (born 28 November 1987) is a Scottish actress, voice actress, director, screenwriter, and model. She played the role of Amy Pond, companion to the Eleventh Doctor, in the BBC One science fiction series Doctor Who (2010–2013). She has received wide recognition for portraying Nebula in the Marvel Cinematic Universe films Guardians of the Galaxy (2014), Guardians of the Galaxy Vol. 2 (2017), Avengers: Infinity War (2018), Avengers: Endgame (2019), and Jumanji: Welcome to the Jungle (2017).
In 2018, she released her first featured film as a writer and director, titled The Party's Just Beginning.
She appeared in the Channel 4 film Stacked.
In August 2011, it was announced that Gillan would star in an indie Scottish romantic comedy called Not Another Happy Ending alongside Emun Elliott. She was selected by director John McKay because he came to know her during the production of We'll Take Manhattan, which he also directed, as "a very bubbly, vibrant, energetic, funny, slightly clumsy person" who was a perfect fit for the character. Filming took place in July 2012, though Elliott was replaced by Stanley Weber. Gillan told journalists that she was happy to be involved in a Scottish production that "isn't about drug use or fighting the English". The film premiered at the Edinburgh International Film Festival in June 2013. In 2012, Gillan appeared in the television film We'll Take Manhattan playing the part of supermodel Jean Shrimpton, which told the story of Shrimpton's relationship with the photographer David Bailey.
Gillan starred in the lead role in the supernatural horror movie Oculus, which was filmed in Alabama and released in April 2014.
In May 2013, Gillan was cast as Nebula in the Marvel superhero science fiction film Guardians of the Galaxy, which was released in August 2014. Gillan had her head shaved bald for the role.
In May 2014, Gillan was cast in the Western film In a Valley of Violence directed by Ti West, opposite John Travolta, Ethan Hawke and Taissa Farmiga. Gillan portrayed Ellen, the older sister to Farmiga's character.
In 2015, Gillan appeared in the drama film The Big Short directed by Adam McKay, alongside Brad Pitt, Christian Bale, Ryan Gosling, Steve Carell and Melissa Leo. She wrote and directed her first short film, Coward, which screened at the 2015 Edinburgh Film Festival, and nominated for several awards. Later in the year she wrote, directed, and starred in another short film called Conventional.
On 2 November 2016, it was announced that Gillan would write, direct and star in her directorial feature film debut with Burbank-based development and production company Mt. Hollywood Films' indie drama project titled Tupperware Party. Set in her home city of Inverness in the Scottish Highlands, filming began in January 2017 and wrapped in the following month. The title of the film was later changed to The Party's Just Beginning.
In 2017, Gillan reprised her role as Nebula in Guardians of the Galaxy Vol. 2, this time becoming a member of the film's eponymous team, and co-starred in The Circle, alongside Emma Watson, Tom Hanks, and John Boyega. The latter film, released in April, was directed and written by James Ponsoldt, and was based on the novel by Dave Eggers. Also in that year, Gillan played the lead female role in Jumanji: Welcome to the Jungle, a sequel to 1995 film Jumanji, starring alongside Dwayne Johnson, Kevin Hart, Jack Black and Nick Jonas. She replayed Nebula in Avengers: Infinity War and Avengers: Endgame, which were filmed back-to-back. Principal photography began in January 2017, at Pinewood Atlanta Studios in Fayette County, Georgia.