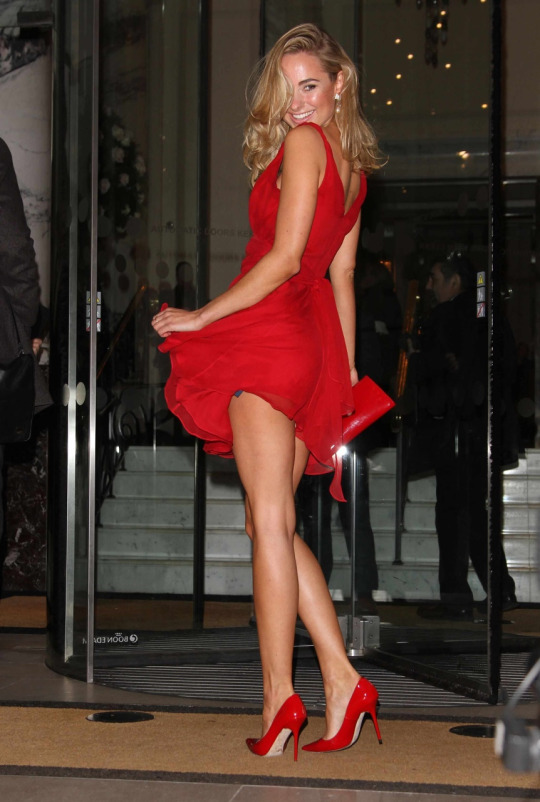 Kimberley Garner is an English swimwear designer, television personality, actress and socialite best known for her role in the reality television series Made in Chelsea.
Educated at St. George's School, Ascot, where in the sixth form she took courses in art, politics, photography, and religion, Garner is the daughter of property developer Russell Garner and Geraldine Garner, of Kensington. After leaving school, she studied at LAMDA and RADA, two acting schools in London, and the Lee Strasberg Theatre and Film Institute in West Hollywood, California. Garner then became a property developer on her own account and was reported in 2012 to be a regular worshipper at Holy Trinity Brompton. She first came to national attention as a regular cast member of the show Made in Chelsea, which she joined in March 2012, and left in November.
In May 2013 Garner launched her first swimwear collection and has gone on to release two further collections. She is a director of Kimberley London Ltd., the company which sells her collections, and is also a director of Young London Events Ltd.
In 2017 she took the female lead in the Hollywood action movie Sweetheart.