Dakota Mayi Johnson was born on October 4, 1989, at Brackenridge Hospital in Austin, Texas, to actors Don Johnson and Melanie Griffith. Her father was shooting the film The Hot Spot in Texas when she was born. Her maternal grandparents are advertising executive and former child actor Peter Griffith and actress Tippi Hedren. She is a niece of actress Tracy Griffith and production designer Clay A. Griffith. Her former stepfather is Spanish actor Antonio Banderas. Johnson has six half-siblings: on her mother's side, she has one half-brother, Alexander Bauer, and one half-sister, Stella Banderas; on her father's side, she has three half-brothers—Jesse, Jasper, Deacon—and one half-sister, Grace Johnson.
Because of her parents' work, Johnson spent most of her childhood in various locations with them on film sets, though she spent extended amounts of time in Aspen and Woody Creek, Colorado, where she worked during summers at the local market as a teenager. In Woody Creek, she was neighbors with Hunter S. Thompson, whom her father was longtime friends with, who would often come to their house in the early morning hours, announcing his presence by discharging a firearm. She attended the Aspen Community School for a time. "I was so consistently unmoored and discombobulated, I didn't have an anchor anywhere," Johnson recalled. She attended the Santa Catalina School in Monterey, California, for her freshman year of high school before transferring to New Roads School in Santa Monica, California.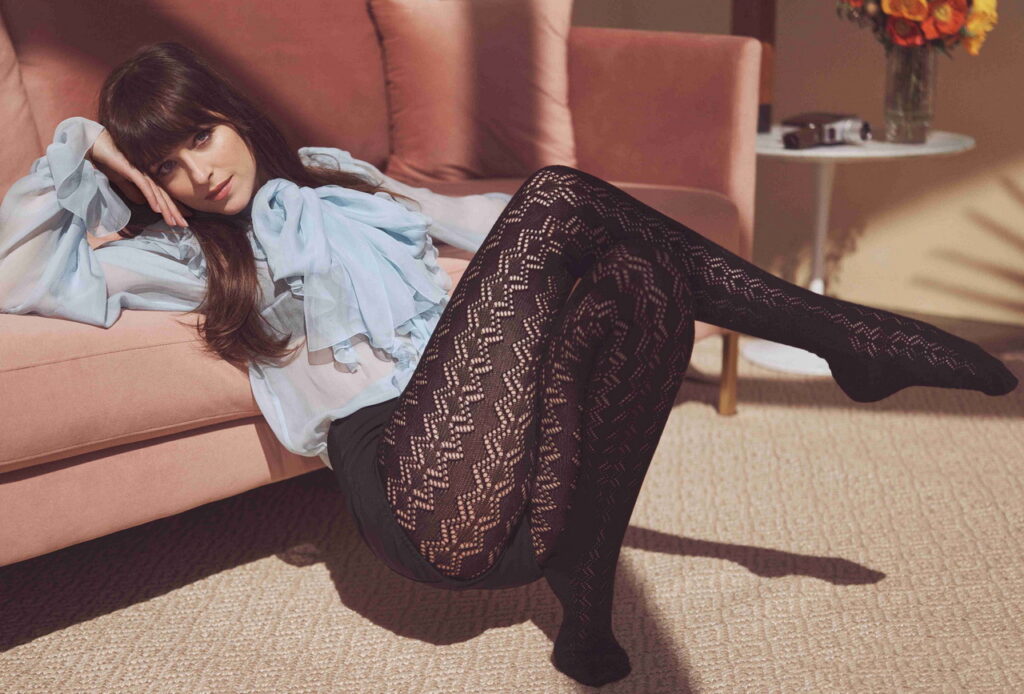 Johnson became interested in modeling at age twelve after taking part in a photoshoot with other celebrities' children for Teen Vogue, and subsequently earned an income modeling while attending high school in Santa Monica. She has struggled with depression since around age fourteen and checked into rehabilitation. Johnson was interested in acting as a child, spending significant time on film sets with her parents, but they dissuaded her from pursuing the profession until she graduated from high school. After high school, she was turned down by Juilliard in New York City; her audition featured a cover of a Radiohead song.