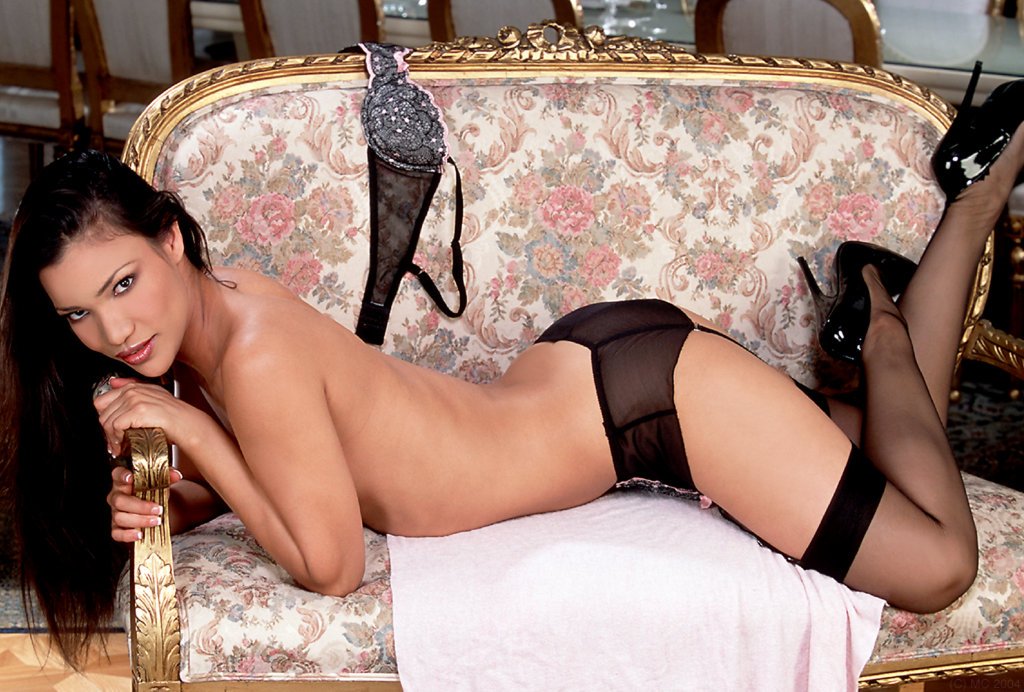 Adriana Sage  is a Mexican-American pornographic actress and model.
Sage was born in Mexico, but was raised in San Diego, California. Her first jobs included a Baskin-Robbins ice cream shop, a veterinarian hospital, and delivering newspapers 7 days a week.
Sage began her pornography career at age 19 after moving to Riverside, California, and dancing at a nearby strip club. Six months later, in 1999, she was recruited by an adult talent manager and began to model foradult magazines. She chose her stage name using her real first name and the surname Sage after the X-Men comic book character.
Sage began her career in adult film the same year. Early in her career she did mostly hardcore scenes. After her last scene in 2001, Sage returned to dancing at a strip club in Los Angeles while attending a local community college. The following year in 2002, Sage returned to her hometown in San Diego and worked on building her solo model web presence and reentered the business. She has resided in Chula Vista, Californiasince November 2002.
Sage has appeared in music videos, including an uncut version of the music video for "P.I.M.P." by 50 Cent featuring Snoop Dogg. Prozack Turner of the hip-hop band Foreign Legion recorded a love song, "The Ballad of Adriana Sage" in honor of, and addressed to, her.
Sage has a non-pornographic web site where she shares her National Football League American football picks for each season and allows fans to submit their picks for prizes. Sage says she grew up a fan of the San Diego Chargers. According to sports columnist King Kaufman, her picks are more accurate than those of many sports professionals. Sage is also an animal rights activist for PETA and has contributed money through the years towards saving animals.