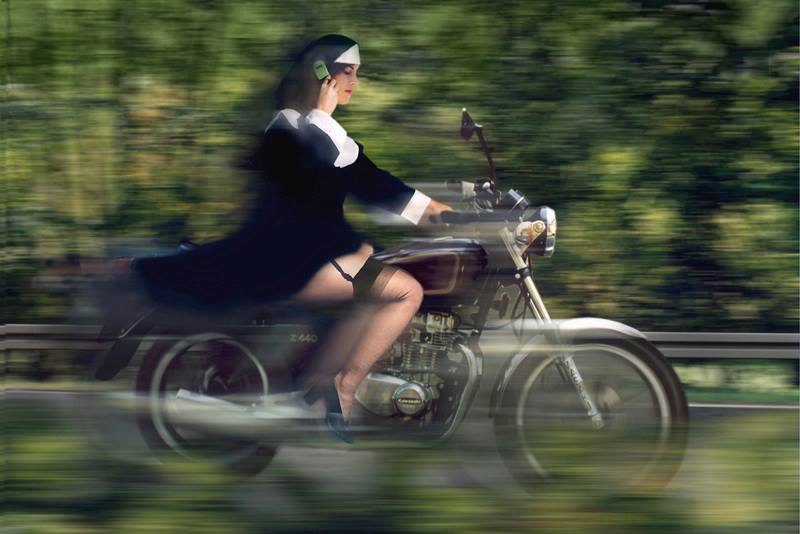 Among certain fashion arbiters of taste it is said to be a no-no to wear stockings in summer. Of course, with the gauche trend towards stockingless legs generally, it's not surprising these so-called fashion mavens would rail against nylons during summer with a vengeance. At one time, women tended to wear stockings throughout the year, even in summer, though there was more tendency to go stockingless in hot weather even in otherwise dressy occasions. What do you folks think? There is also something known as "summer nylons" which appear to be an even lighter weight nylon knit. Can anyone shed information on these?
– It's much too hot in Arizona for wearing stockings. With temperatures in excess often of 106 degrees it becomes almost dangerous as heat stroke is a real danger here. Even with air conditioning, the extra heat generated by stockings can cause a person to collapse when the temperatures reach beyond 106 degrees. I do manage on some of the cooler days to wear stockings, but I must be careful, on the hotter days. Sometimes if the night cools off a little I can wear stockings for a short time, but still I must be cautious. But in the cooler seasons stockings are a welcome addition to my wardrobe.
– I remember my mother (in the late '70s early '80s) would swap over from tights in the winter to stockings in the summer as they were cooler. I used to love watching her get ready to go out of an evening and turning from 'mum' into some glamorous creature. I guess dad used to look forward to the summer months!
I still wear stockings in the summer, at the weekends or if I'm going out in the evening – just not everyday.
– I wear stockings almost every day, and to church. However, I don't see the point in wearing stockings if I'm pottering in the garden, or with a ratty pair of shorts and a t-shirt to hit the yard sales on Saturday mornings. Usually, my rule of thumb is – if it's an event that needs a girdle, then stockings, too.
– I would think stockings in the evenings would be wonderful for woman to wear. During the day a nice cotton dress and thong/french knickers and bra must be the best way to feel good and look good?
– Yes, there are "summer stockings". I wear Charnos seven denier stockings. Atlanta's heat demands the relief the seven deniers provide me in the summer, while allowing me to present the professional image I deem important. I also wear them for dressy evenings out because of their sheerness.
Today, they are offered only in lace tops. But, Charnos sold them with nylon welts until recent weeks.
– The humidity in the Chicago area can drive the temperature index well over one hundred degrees so you have to watch how you dress. A skirt and stockings would be okay for a dinner or show in an air conditioned place. My wife gets to wear her share of stockings in the summer and her pleased public gets an eye full of a great pair of legs. You would not catch her bare legged or bare footed in a dress up situation. She goes bare legged wearing shorts or something of that nature. She knows when and where to apply her dress code. And I am a happy and grateful husband!
– I am often in Milan (Italy) for business and as you all know, it is the world's centre as far as fashion is concerned. As you might have read, the new fashion is now to wear stockings as often as possible ("bare legs are out for now " say the designers such as Valentino ). I am pleasantly surprised that when I go to that city women wear skirts more often then trousers and stockings at least to the end of July ( before the summer holidays). This is because it is considered unsuitable to show too pale legs and most definitely unbecoming. so if you want to spot stocking tops in summer , you must go to Milan.
By the way, has anybody noticed that Japanese women always wear tights even in the hot season? This is because it is considered to be unhealthy to go bared legged.
I think that every season is becoming "non-season" for nylons. In the summer they can't wear them because it's too hot. In the winter can't wear because they're too sheer so have to wear tights or ribbed leggings for warmth. That leaves spring and fall. But even those windows are getting narrower as bare skin moves into colder weather (hmm, why don't they think that's cold?) And tights take over too soon. Stockings are simply getting crowded out!