We are thrilled to announce our return after a year-long absence from the web! During this time, we have been working diligently to revamp and improve our beloved site, and we are now ready to resume celebrating the beauty and elegance of women's legs.
First and foremost, we would like to thank all of you for your patience and support over the past year. Your loyalty and love for LeGambeDelleDonne.com have motivated us to relaunch the site with even more passion and dedication.
We are excited to announce that our editorial team has expanded significantly, allowing us to offer an even richer and more diverse array of content. In addition to classic topics such as stockings, tights, thigh-highs, and leggings, we will continue to explore themes related to elegance, fashion, and seduction, always with an eye for class and aesthetics.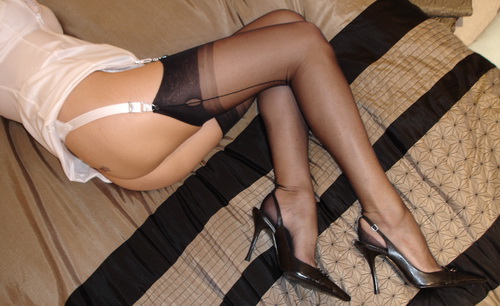 Starting this March, we commit to publishing a new article every day, ensuring our readers a constant stream of fresh and engaging content. We will have columns dedicated to fashion, trends, buying tips, and maintenance of stockings and pantyhose, as well as light-hearted and entertaining stories that highlight the eroticism and charm of women's legs.
Moreover, we are proud to announce the return of our famous "Legs of the Month" feature. Each month, we will celebrate a woman who stands out for her beauty, elegance, and allure, showcasing her gorgeous legs and impeccable style. The Miss of the Month will be featured in exclusive articles, interviews, and photo shoots, providing you with an in-depth look at her personality and passion for stockings and tights.
We also want to emphasize that our site is committed to respecting and valuing all women, regardless of their shape, size, or ethnicity. At LeGambeDelleDonne.com, we firmly believe in promoting a positive body image and inclusivity.
We invite you to continue following us and sharing your passion for women's legs and the world of stockings and tights. We can't wait to entertain you and be a part of your daily life.
See you soon on LeGambeDelleDonne.com, the site that celebrates the art and beauty of women's legs!