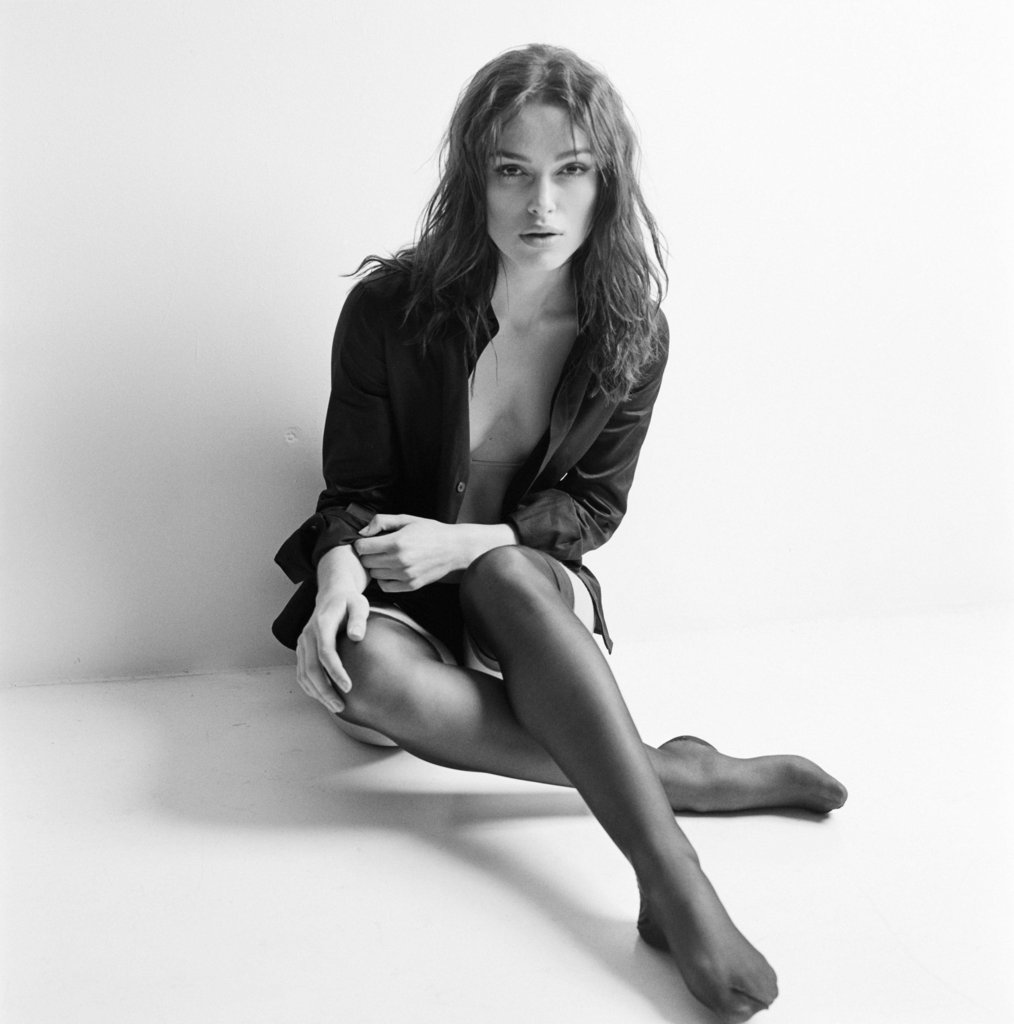 Keira Christina Knightley was born on 26 March 1985, in Teddington, London, to theatre actors Sharman Macdonald and Will Knightley. Her mother is of Scottish and Welsh descent, while her father is English. She was meant to be named "Kiera", the Anglicized form of "Kira", a name influenced by the Russian ice skater, Kira Ivanova, whom her father admired. However, Macdonald misspelled the name when she went to register her daughter, writing the "e" before the "i". Knightley has an elder brother, Caleb. Macdonald also worked as a playwright after her career as an actress came to an end. She introduced her children to theatre and ballet at an early age. This furthered Knightley's interest in acting, and she requested an agent at the age of three.
Knightley attended Teddington School At the age of six, she was diagnosed with dyslexia but by the time she was eleven, with her parents' support and much tuition, Knightley said: "they deemed me to have got over it sufficiently". She is still a slow reader and cannot read out loud. Knightley has noted that she was "single-minded about acting" during her childhood. At the age of three, Knightley expressed the desire for an agent like her parents', she eventually got one at age six. This led to her taking a number of small parts in TV dramas throughout her childhood. While growing up, Knightley performed in a number of local amateur productions, which included After Juliet, written by her mother, and United States, written by her drama teacher. She focused on art, history, and English literature while studying at the Esher College, but left after a year to pursue an acting career.
After getting an agent at the age of six, Knightley began working in commercials and small television roles. Her first on-screen appearance was in the 1993 television film, Royal Celebration. She then played Natasha Jordan, a young girl whose mother is involved in an extramarital affair, in the romantic drama A Village Affair (1995). After appearing in a spate of television films through the mid-to-late 1990s, including Innocent Lies (1995), The Treasure Seekers (1996), Coming Home (1998), and Oliver Twist (1999), Knightley landed the role of Sabé, Padmé Amidala's handmaiden and decoy, in the 1999 science fiction blockbuster Star Wars: Episode I – The Phantom Menace. Her dialogue was dubbed over by Natalie Portman, who played Padmé. Knightley was cast in the role because of her close resemblance to Portman; even the two actors' mothers had difficulty telling their daughters apart when they were in full make-up.
In her first major role, the 2001 Walt Disney Productions feature film Princess of Thieves, Knightley played the daughter of Robin Hood. To prepare for the film, she trained for several weeks in archery, fencing, and horse riding. Concurrently, she appeared in The Hole, a thriller that received a direct-to-video release in the United States. The film's director Nick Hamm described her as "a young version of Julie Christie". Knightley also took on the role of Lara Antipova in the miniseries adaptation of Doctor Zhivago, which first aired in 2002 to positive reviews and high ratings. In the same year, Knightley starred as a pregnant drug addict in Gillies MacKinnon's drama film Pure. Co-starring Molly Parker and Harry Eden, the film had its world premiere at the 2002 Toronto International Film Festival. In a retrospect review for AboutFilm.com, Carlo Cavagna noted Knightley's screen presence and wrote that "[although Knightley] doesn't have half of Parker's ability […], she has spunk and grit [and] shines brightly in Pure".
Despite having appeared in over a dozen film and television roles, Knightley struggled to get a breakthrough. That changed in 2002, when she starred in Gurinder Chadha's sports comedy film Bend It Like Beckham, which was a smash hit both in the UK and the United States, grossing over $76.6 million. It also surprised film critics who were laudatory of its "charming" and "inspiring" nature, social context and the cast's performances. Knightley and her co-star Parminder Nagra, who played the central roles of aspiring footballers, attracted international attention for their performances in the film. To prepare for their roles, they underwent three months of extensive football training under the English football coach Simon Clifford. Knightley, who was initially sceptical of the project, went on to win the London Film Critics' Circle for Best Newcomer and the Online Film Critics Society Award for Best Breakthrough Performance. In an interview with Tracy Smith she said, "I remember telling friends I was doing this girls' soccer movie […] And nobody thought that it was gonna be any good." Film critic James Berardinelli, who was largely laudatory of the film and the "energetic and likable" cast, noted that Knightley and Nagra brought, "a lot of spirit to their instantly likable characters".