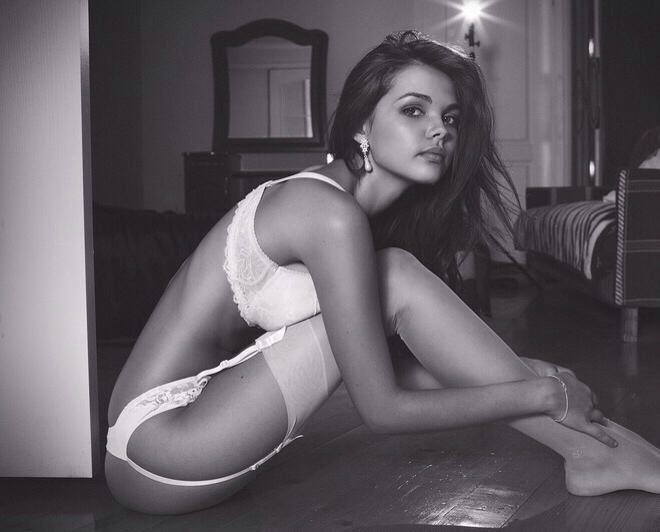 There are plenty of stocking wearers in Perth, Australia, especially in spring and autumn when the climate is similar to the English summer. The larger department stores have rack after rack of all types and fashions, many imported from France and Italy.
Suspender belts are in abundance and are displayed next to the stocking selections in order that the girls and ladies can choose and match without another trip to the lingerie department.
Working mums, especially the office types unknowingly reveal flashes of tops and even straining suspenders as they hurriedly get in and out of vehicles during their early morning rush around.
A mental note of who is suspendered can venture into a timely chat-up that can prove extremely fruitful when the wife and mother has a day off! Offering a casual coffee isn't a cardinal sin with the conversation somehow getting to legs and shoes…
– Nice to hear from 'down under ' and that your ladies see the benefits. I was just wondering how girls react to talking about stockings and lingerie in a coffee shop and how you move the conversation on from stockings to ' would you like me to roll your stockings on for you tomorrow '?
– I also live in Perth, Australia, but have been extremely disappointed with the number of sightings in the last four years (I could count them on one hand). Don't get me wrong I am an experienced stocking spotter. I grew up in the UK in a time where 75% of girls at school wore stockings and suspenders (the wonderful '80s). I then worked in London for seven years in the '90s and used my hour lunch break cruising the Victoria Street area for the odd flash of stocking.
I often go for walks in Perth and it is very rare that there is a magical glimpses of suspender belt under tight skirts or even flashes of stocking tops. I will agree that the current climate here brings out the girls in hosiery but I'm sure you will find 99. 9% of women here wear tights. Women in Australia even have the audacity to refer to tights as stockings, how screwed is that?
I would be very interested to here where this magically group of Perth stocking wearers reside.