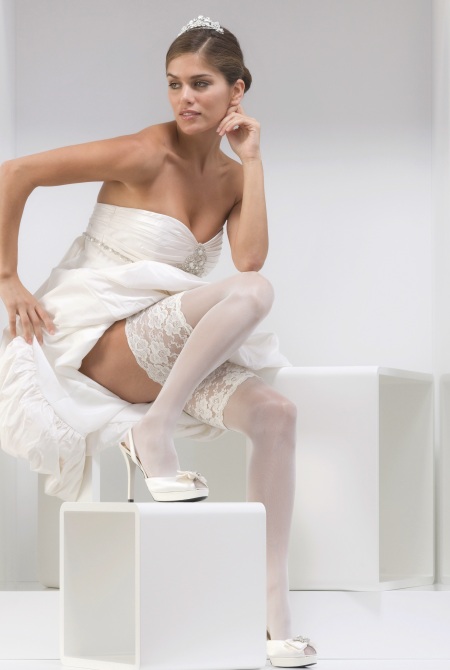 – Our theory for the best places to spot stocking tops are (in no particular order)
weddings (bride, obvious, and many guests?)
balls and formal parties
formal horse race meetings?
theatre
rocky horror
swingers (seem to be 'uniform')
fetish events
offices/ work places where smart/formal dress is required
rock dances (aim of which seems to be to spin and reveal suspenders)
Any more to add?
Church – where women still dress like women!
Church is probably one of the last bastions of stocking wearing. It's obviously as a mark of respect to the Almighty!
– I agree 100%. Back in the '80s to the early '90s I was involved in the Salvation Army and most of us girls wore seamed stockings. I still attend church on a regular basis and always wear stockings/hold-ups But I do see a lot of younger girls in trousers and even jeans! A lot of my family and friends are still involved with the SA and all the women still wear sheer stockings/tights. One girl that I know still wears seams but as you know they are hard to get (she wears Jonathon Astons).
– My opinion is that women wear stockings most at church, and possibly to go out to a restaurant or a night out. It seems to me that women do not wear stockings much out here in the Western United States. However please correct me if I am wrong.
I've started attending a very conservative church that teaches that it is a sin for women to wear trousers or slacks. Seriously! Last week the preacher even gave a sermon on the subject. As far as I know though, I'm the only girl there wearing stockings. I really like this church, so maybe since they've converted me, I'll be able to convert some of the other ladies to wearing stockings. After all, even the younger women are used to having to dress in skirts and dresses all the time, anyway.