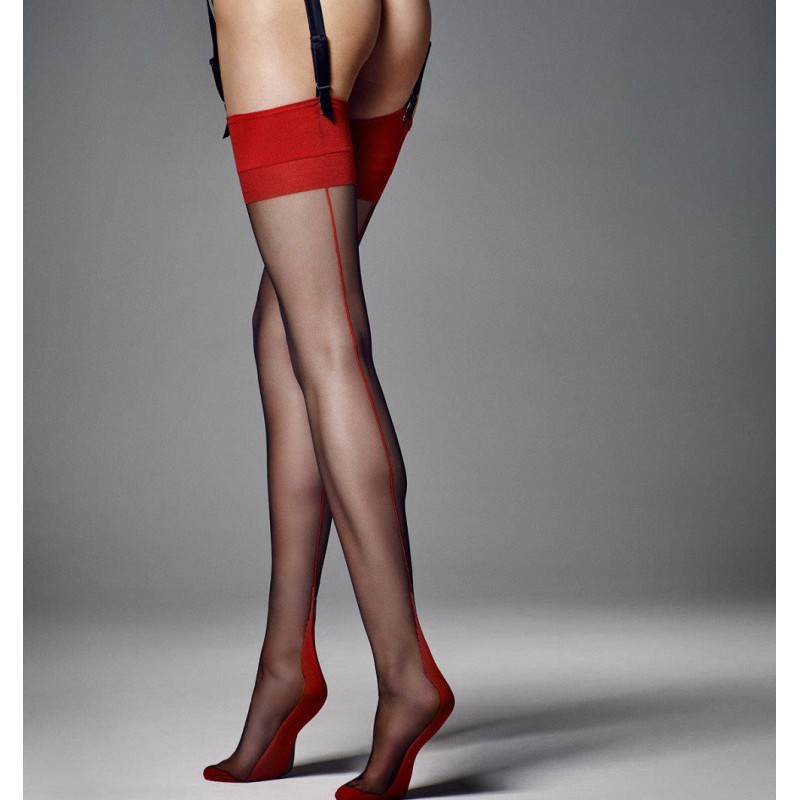 – My husband will not buy me stockings or lingerie unless I suggest something to him. He will not pick out anything for me as he is worried I won't like it. Admittedly I do have my own taste in clothing, I love the colours, teal, turquoise, pink, mint green, so I tend to pick almost all my clothing around those.
How would I even begin to encourage him to pick out something for me in the way of lingerie or stockings? He won't touch the computer himself and he made the statement "I'm not going to buy lingerie, I'm not like that…" How do I begin to help him see that just buying lingerie or stockings for me does not go against his religious beliefs?
– What religious beliefs would buying lingerie for you violate for your husband? Can you be more specific? You have said before that he has a religious bias against some colours. If he has religion-based objections to lingerie and stockings what is his basis for them? Is he citing a scripture passage? What is the passage?
If you are going to help him understand his "problem" he's got to be able to do more than simply say, "that's wrong" or "I don't do things like that." Try to get him to explain this to you in biblical terms. But ask him gently and with respect or you will make him defensive. Having him articulate his position will help him to see flaws in it.
– I know he associates the colours red and black with sin. I can't give you any Bible verses that he has cited, because he really hasn't used any. I think his objections are more of a personal nature. I know he was raised in a Lutheran church and from my own dad being raised in a Lutheran church I do know they had some strict beliefs but I don't know the specifics.
– I hope you will permit one specific question. I am not a Christian, but nonetheless I am very interested in Christian beliefs, and am asking this WITHOUT intending criticism or mockery.
Why is it that the colours red and black, specifically are associated with "sin"? Surely all colours are part of nature, and therefore part of the design of the creator of the world (which Christians call "God") I can understand the association of "scarlet" with sex, (ie the Scarlet Woman of Revelations) but not all red. And black is the colour worn by clergymen…
– You make a good point, about the colours of red and black. They are indeed part of nature. In my case I think my skin tone is just terribly pale for black and it tends to make me look too pale. My mom used to dress me in red a lot as a little girl so when now I just don't care for the colour red. In many Christians' minds is red is associated with the devil, as he is dressed in red as the artists portray him.
– Just a quick thought about your resistance to wearing red anymore and why black stockings do not look well on your legs.
You should get a colour chart that defines the "season" that is you, which is based on your hair colour and more importantly your skin colour.
The colour red in lingerie (or any other clothing) can be anything from a true-red to a cherry-red, or an orange-red to a blood-red.
You mentioned you have pale skin, which already suggest that your colouring is the season of "winter", which means that you should only seek out "true reds". Any other shade will make your skin colour look strange. Black (obviously being the opposite of your pale skin) does not work, but off-black stockings or grey would.
You also mentioned pastel colours and pale shades of stockings as preferences in earlier posts. These can work well if the colour "values" are correct for your season.
Men should also pay attention to their "season" when selecting clothes – most don't.