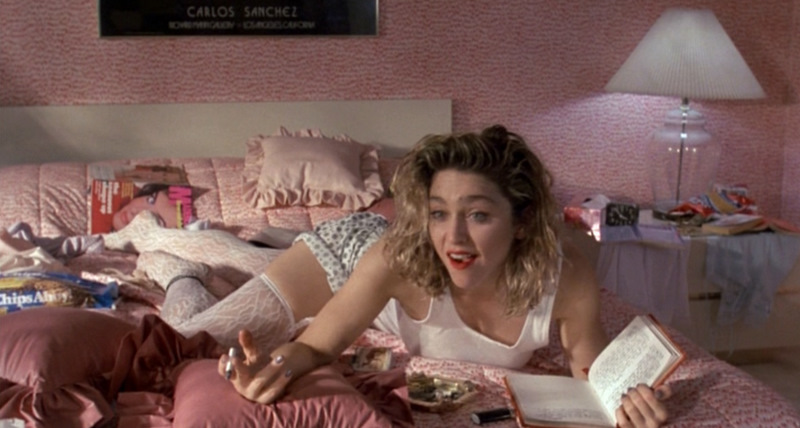 Question for all you ladies out there! Do you agree that you that you get better sex when wearing stockings? In my humble opinion the answer is, most definitely yes! For one I always prefer not to remove my underwear for sex as I believe that the resulting effect is almost always better. Once you let your encounter know that you are wearing stockings – maybe by flashing a stocking top or deliberately allowing them to feel your suspenders through your skirt; the resulting sex is almost always great. Apart from the occasional ' quick to misfire'! But even when this happens it's usually a sure sign that it is still the best way to turn a partner on!
What do you think?
By the way, and before you all ask, I'm bisexual and have been since I was 16 and have plenty experience in the power of stockings and suspenders over both sexes! If you're female and that way inclined, they do it for you as well!
– Even though I'm male and straight I'm going to reply. I couldn't agree with you more regarding stockings in bed. Mmmmwwwwaaaah
– Have to completely agree with you, a flash of stocking top or the knowledge you are wearing stockings always makes it good. I'm bisexual from the west coast of Scotland and always like my partner and myself to wear stockings during sex, its always good.
– Do any of you women who like to wear stockings during sex, also like to sleep in them for the rest of the night once you're done?
– I'm just beginning to get my husband to allow me to wear stockings during sex but the first time I did have sex with my stockings on, my husband seemed to love it and I found rubbing my garters against his private parts really seemed to turn him on judging by his reaction and mine.
– Having sex with a lady wearing her stockings is mind boggling. Great. I know, been there, done that! Sliding down those upturned silky legs is a sensation like nothing else in this world. What great memories all of that great sex was. This was before marriage. Now, my wife has to pull her pantyhose off. She can not seem to get the message. No more damned panty hose. Those suspender-held real silk stockings were the greatest. Gone – but not forgotten. Woe is me!
– My girlfriend is comfortable having sex with her stockings on, but always takes them off before falling asleep. When we are doing it, she usually keeps her high-heels on too, and she often slides the shaft of my penis between her stockinged thighs. I usually come instantly. Who wouldn't?
– I virtually do not have sex with my woman if she fails to don a sheer, sleek, smooth, taut, glistening, sexy, accentuating, sensual and inviting pair of gartered nylon stockings… and I ask that she not remove them before, during or after we engage. Indeed, my woman may wear gartered nylon stockings all of the time. She need not trouble herself with ever removing them. We all know that they must be removed at some time but there certainly is no hurry!
What more can I say?